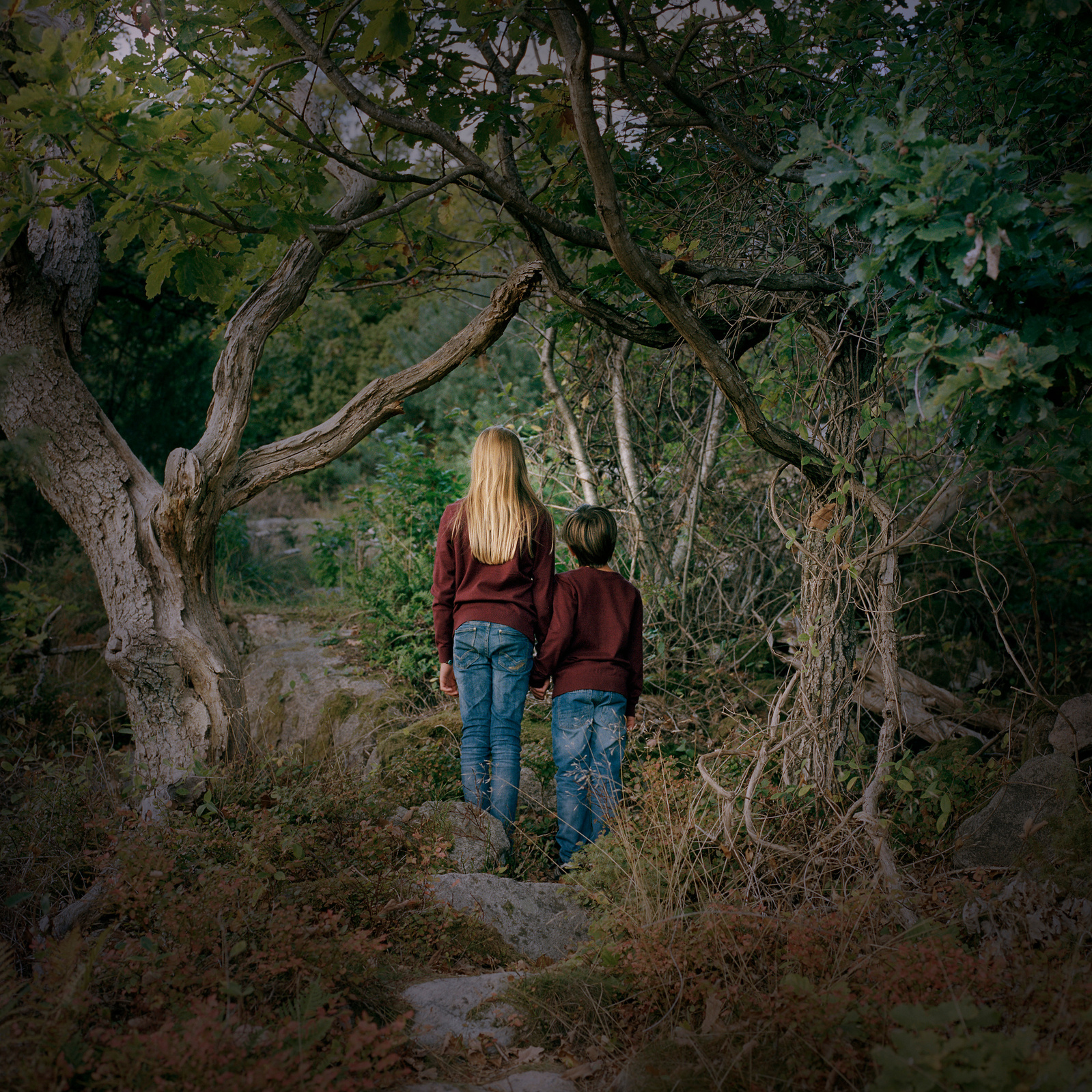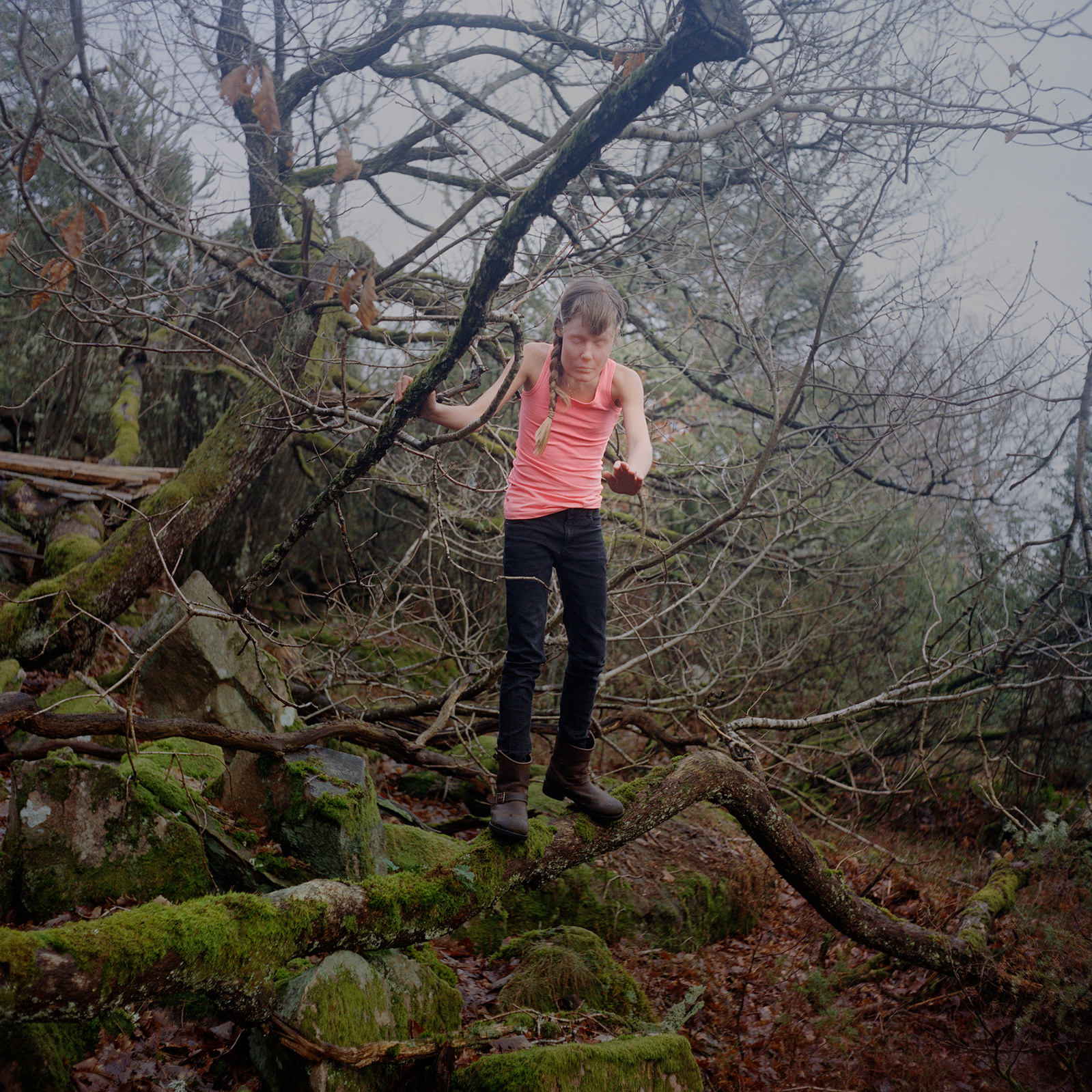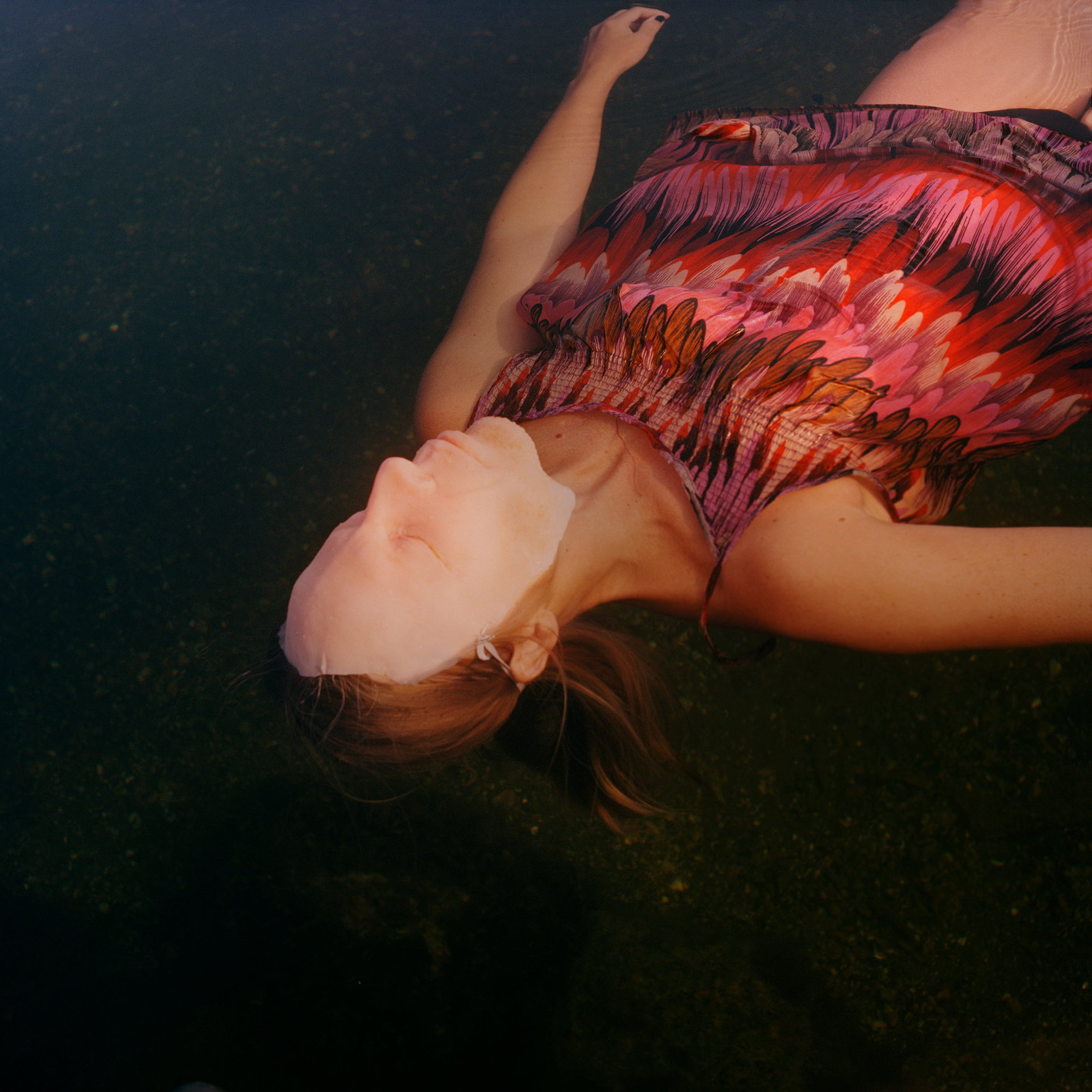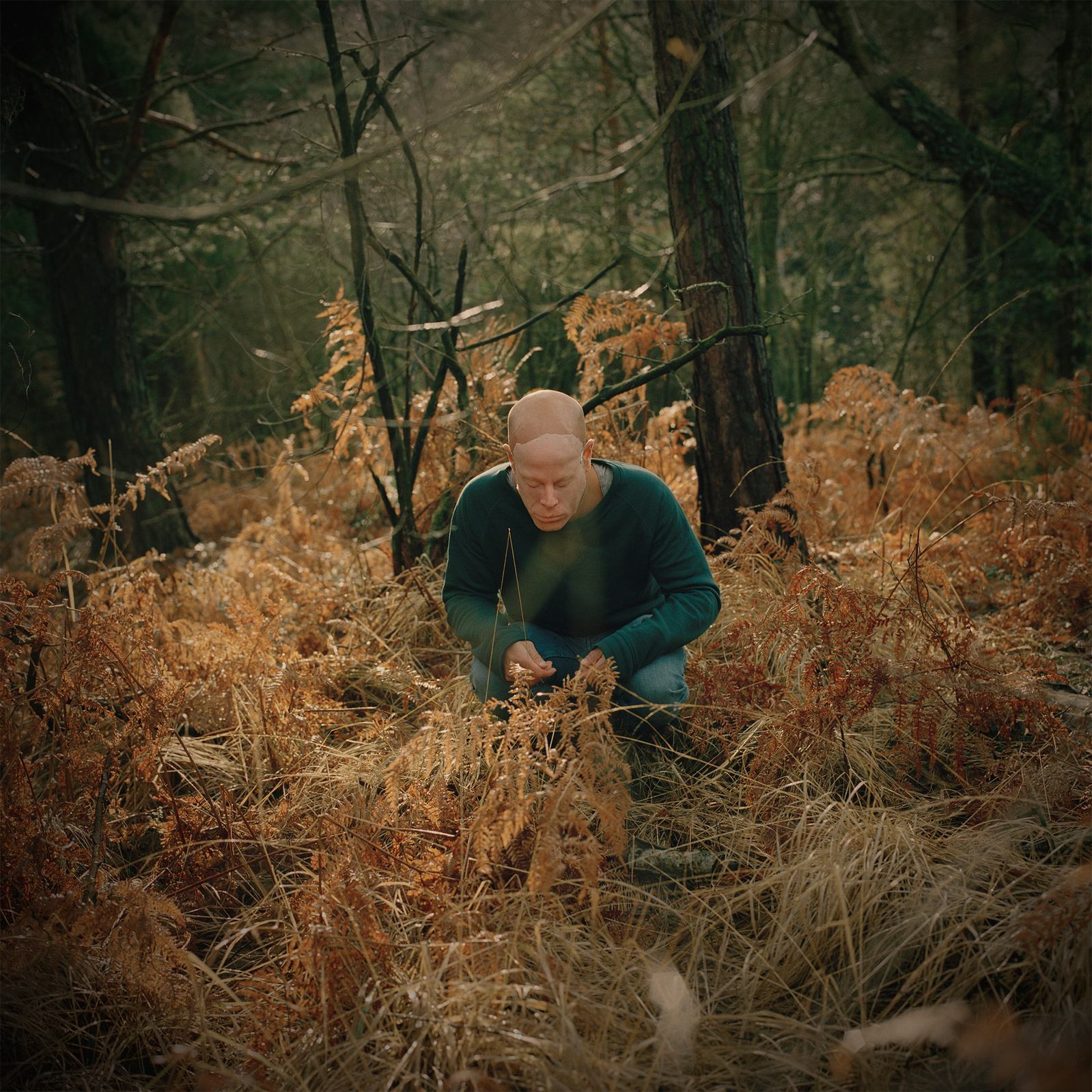 Inspired by fear, imagination and fairytales i make the abstract visible. In my photographs my thoughts and feelings transform into a concrete body. They work like magnifiers to my inner space. The forest acts as a backdrop and an actor at the same time. Its organic forms and timelessness both intimidates and seduces. Light and dark, threat and protection. It is about places. Both inner and outer. About growing up and the complicated relationship between the adult and the child.

In the tales of Brothers Grimm they sprouted hatred and evil. It was never uncomplicated to grow up but the message was comforting; after hard suffering and bravery, success and happiness was always the reward.
When we interact with our surroundings we reflect ourselfs through various masks. Striving to be the one we want to be, should be or are expected to be. When we close our eyes, the mask falls.
In the project Woods, i have made silicone masks of my own and my partners face. It was a slow and demanding process that demanded eyes closed and relaxation for a fairly long time. It was an attempt to see our demasked faces. I remember that i did not recognize myself when i first saw the mask. It felt foreign. It was my real face and dead at the same time.Their function was initially to wordlessly transfer experience to avoid catastrophy for our children, but came more to deal with questions about identity, social roles and existentialism.
A photograph as well as the masks i made are strongly related. They are echoes or traces from the past, saved as a memento of a special occasion. Behind their still world we are living a life where we see our friends more often in social media than in real life. In photographs we direct who we are and want to be in a society that seemingly may appear daunting perfect. But a smile can not last forever and sooner or later the facade will crack.